After close to a decade, my old Keurig brewer finally bit the dust last week 🙁
Given we can't go long without needing hot water or got beverages in the family…it became "urgent" to replace it
We had been looking for a while, knowing a replacement was going to be necessary "soon" – so we already knew we wanted a brewer that would do both k-cups and brew regular coffee into a carafe
Keurig has a few that will do this, as do some other brands – but most of the reviews for them are…less than hearty praise
The two Ninja models we were considering, though, the CFP201 and CFP301 were very well rated
And for an added bonus – they were not more expensive than comparable Keurig models
However, I still wasn't relishing the idea of paying well over $200 for a coffee maker :/
Thankfully, we didn't have to
Kohl's had a sale on Ninja appliances last week, and we has stackable coupons (percent and actual dollars off) plus Kohl's rewards available (if you used them in store)…so to our local store I went (about 20 minutes before closing)
Picked up the Ninja DualBrew Pro CFP301 for almost 40% off their normal list price, and grabbed some rooibos stick tea, too, to try out
Been using it less than a week, but so far it's fantastic
It has more brew size selections than the Keurig models, and will brew for specialty uses (over ice, etc) "natively"
It heats up water and starts brewing faster than any standalone brewer I've used (ie not connected to the wall for water)
There's also a bypass control to get just got water – without it going through the brewpod adapter
My wife enjoyed me frothing her London fog latte's milk a couple days ago, too 🙂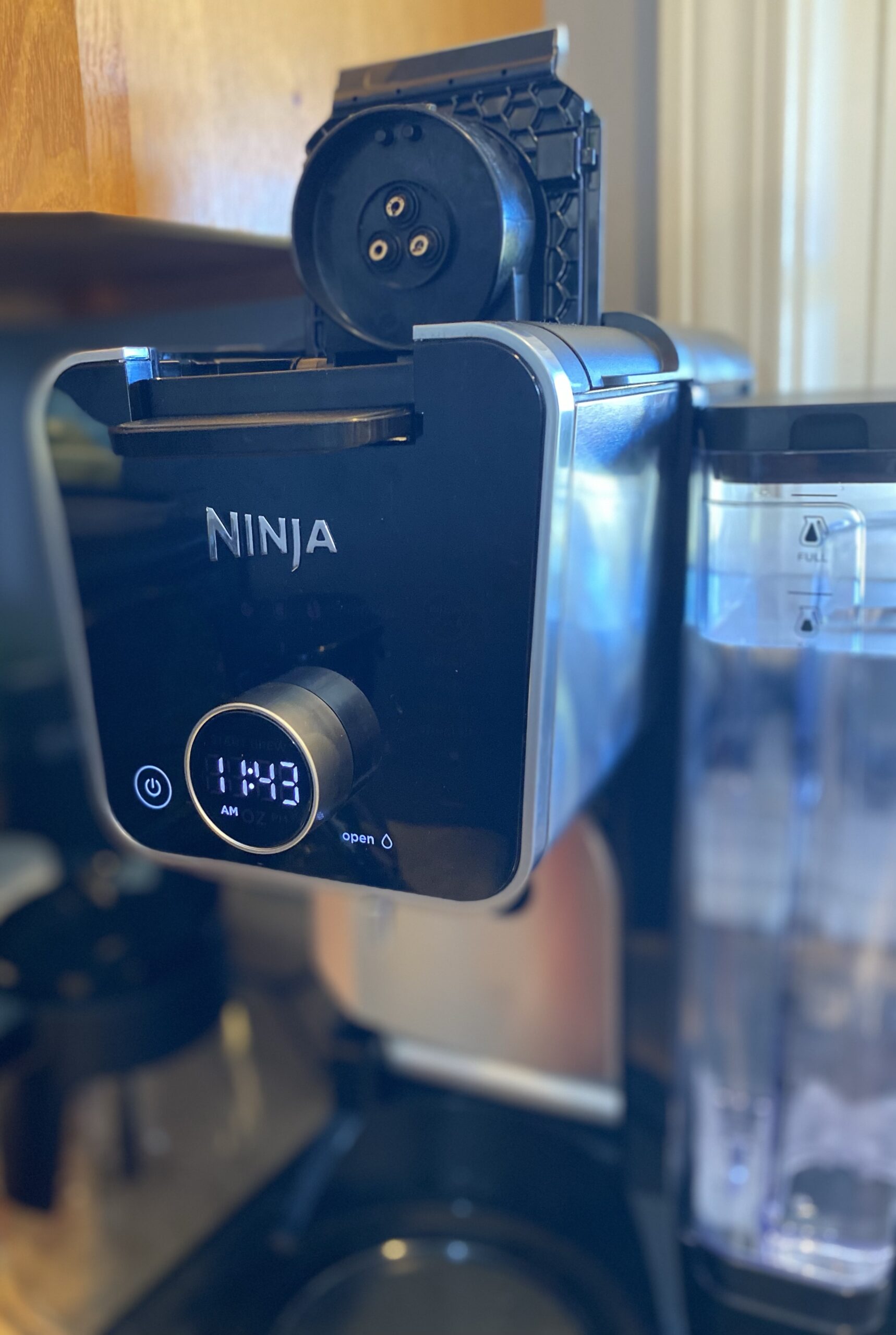 What complaints do we have [so far]?
Not many…and maybe they won't be a big deal to you, but these are the drawbacks we've seen this far:
it's really big – it's probably got a 10% larger footprint than our old (and large) Keurig
if you choose to move the reservoir to the back, it juts way too far from the wall – and will not sit on the pod drawer we have
switching between operation modes is quick…but gosh! There are a lot of options!
Haven't had a chance to try carafe brewing yet, but I can still give this brewer a very solid ??